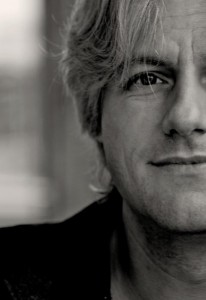 ROLF ZIELKE – PIANIST / KOMPONIST
"Seit 1996 lebe ich in Berlin und arbeite mit internationalen Contemporary Jazz Projekten, mit brasilianischen, afro-kubanischen und  mit orientalischen Musikern. Der musikalische Brückenschlag von Jazz und Südamerika bis zur Musik des "Mittleren Osten" hat in besonderer Weise meine künstlerische Arbeit geprägt. Mit diesem musikalischen Background verarbeitete ich auch Kompositionen der 'Klassischen' sowie der 'Neuen Musik'."
"Technisch mit allen Wassern gewaschen … Der Mann aus Berlin präsentiert sich als Pianist, der im überfüllten Trio-Genre für frische Töne sorgt."  (jazz thing)
"Der Hörer erlebt Piano-Trio-Jazz der Champions League."  (Jazzpodium)
Internationale Festivals:
French German Jazz Series, Washington DC (USA), "Dedication to Maestro Festival", St. Petersburg, Hermitage (Russia), "Tear Down that Wall", Tijuana (Mexico), European Festival of Culture in Algier (Algeria), German-Kurdish Culture Days in Erbil (Iraq), Music Festivals in Bejing, Nanjing and Fuzhou (China),  Interna­tional Jazzfestival – lasi (Rumania), Ohrid Summer Festival (Mazedonien), Jazz at the Odra – Wroclaw (PL), International Jazz Fair – Poznan (PL), Dialogue of Cultures, Lodz (PL), "Mozartiana", Gdańsk (PL),"Martinů Festtage", Basel (CH), "Rheingau Musikfestival" (D), "Schleswig Holstein Musikfestival" (D), "Jazztage" Hannover, "Masala" World Music Festival Hannover, "Jazztime" Hildesheim (D)
Konzerte / Studioaufnahmen mit: 
Charlie Mariano, Thomas Quasthoff, Mike Stern, Ed Motta, Hendrik Meurkens, David Friedman, Peter Weniger, Ed Schuller, Bireli Lagrene, Jiggs Whigham, Benny Bailey, Red Holloway, Scott Hammilton, Krzesimir Debski, Stacy Kent, Judy Niemack, Sergej Starostin ("Moskow Art Trio"), Kaigal-Ool Khovalig ("Hun Huur Tu"), Nahawa Doumbia, Urna Chahar-Tugchi, Eda Zari, "RIAS" Big Band Berlin …
Tourneen:
USA (New York, Texas, Florida, Washington DC), Kuba (Havanna), Mexico (Mexico City, Tijuana, Ciudad Juárez), Afrika (Algerien, Kamerun), Asien (China, Türkei, Aserbaidschan, Jordanien, Irak) und in 15 europäischen Ländern (Konzerte u.a. in London, Madrid, Zürich, Rom, Warschau, St. Petersburg, Istanbul).
Preise:
– 13 mal "Jazzpodium Niedersachsen"
– 3 mal "Studioprojekt" des Berliner Senats
– 2011: "Sonderpreis Welthorizont" der Deutschen UNESCO-Kommission: "Hasretim" (Komp. Marc Sinan), Dresdner Sinfoniker
Hochschularbeit:                                            
Rolf Zielke unterrichtet am "Jazz Institut Berlin" ("JIB"), an der Hochschule für Musik "Hanns Eisler", an der UdK und an der Universität Potsdam.
Rolf Zielke ist der Verfasser des Lehrbuches: "Global Groove – A Complete Guide to Odd Meters"; Veröffentlichung Jan. 2017 (advance music / Schott).
CD-Auswahl:
2021 – "Beaches In Your Soul"
2016 – "Hot Impressions Vol. 2, feat. Peter Weniger
2013 – "Hasretim" (ECM) Dresdner Sinfoniker mit Gastmusikern
2011 – Rolf Zielke – Mustafa Boztüy – Duo
2009 – "Handel Jazz" feat. Stephan Abel / Rhani Krija
2004 – "Hot Impressions" feat. Charlie Mariano
2002 – "Exosphere" feat. Mike Stern
2001 – "Rolf Zielke Trio" feat. Mustafa Boztüy
1996 – "BLOW UP" feat. Ulita Knaus / Krzesimir Dębski
Film- und Theaterkompositionen:
– ,,Deszcz" ("Regen" 1990) und ,,Ślub Krawca" ("Die Hochzeit des Schneiders" 2000) mit der polnischen Filmkünstlerin Elżbieta Wąsik.
– "Hexentanz und Teufelsschwanz": Komposition zum 100 jährigen Jubiläum des "Bergtheater Thale" für Orchester, Chor und Ballett.
2006 leitete Rolf Zielke das niedersächsische "Jazz Art Ensemble".